Where to find the best pearl necklace for men? Here, we will find you the answer. As a piece of jewelry, pearls are almost everywhere. It's the new darling of the fashion world. During fashion week, many celebrities will choose pearl necklaces, pearl earrings, pearl bracelets, and so on as fashion accessories. Many clothes are decorated with one pearl or two, or pearl brooches. Men start to wear pearl jewelry. We think it is a new fashion trend.
Where are pearls found?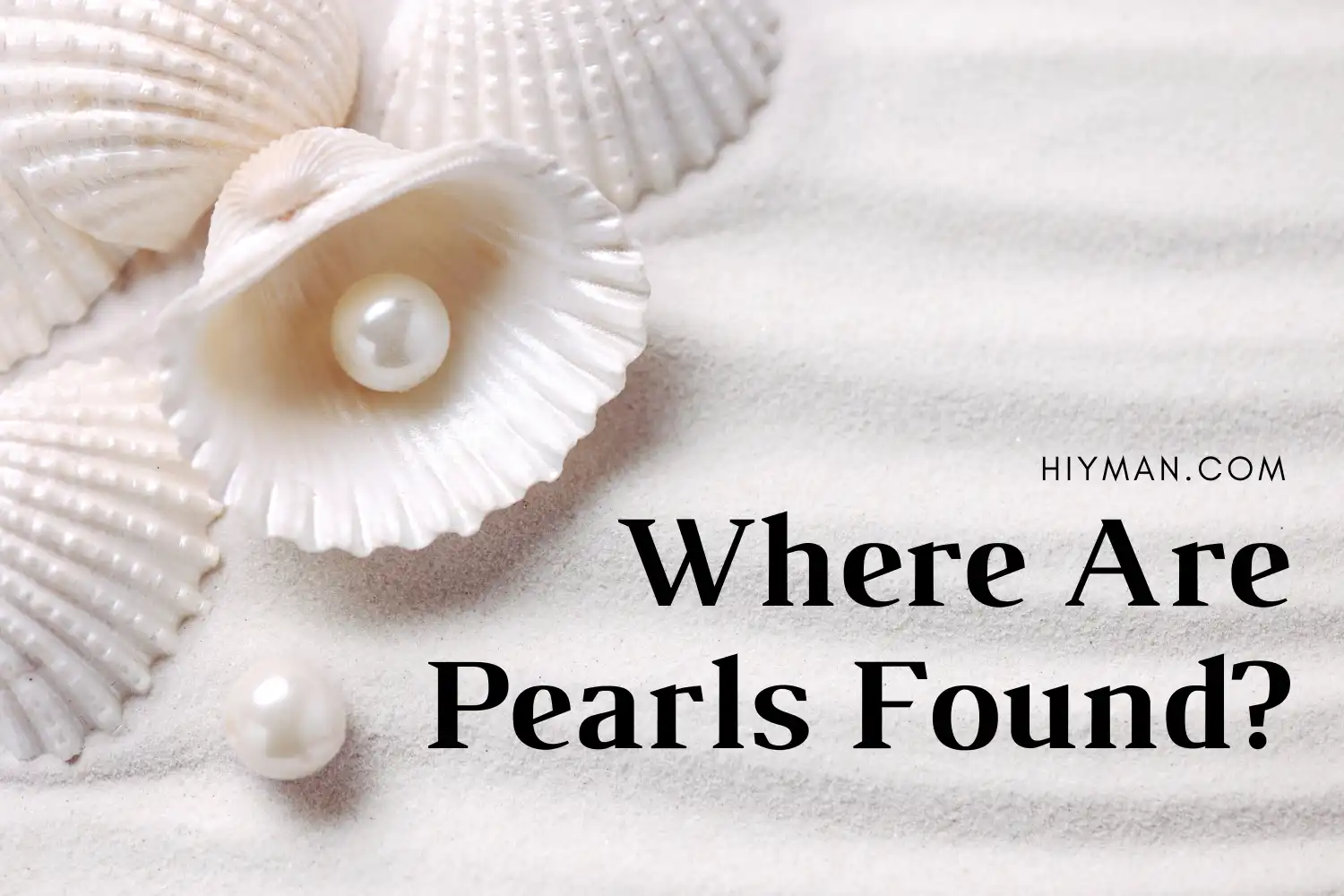 The origin of Chinese pearls is very long. It is recorded in ancient Indian cultural books. Pearls were first found in the shallow waters of the Indian Ocean in the south of India four thousand years ago. There are many places to find pearls, China, Japan, and South Korea. And others are rich in the pearl of the land, Europe, Norway, Switzerland, and Scotland. And Panama, Peru, near the Pacific coast of North America, and California can find beautiful pearls.
What are the different types of pearls?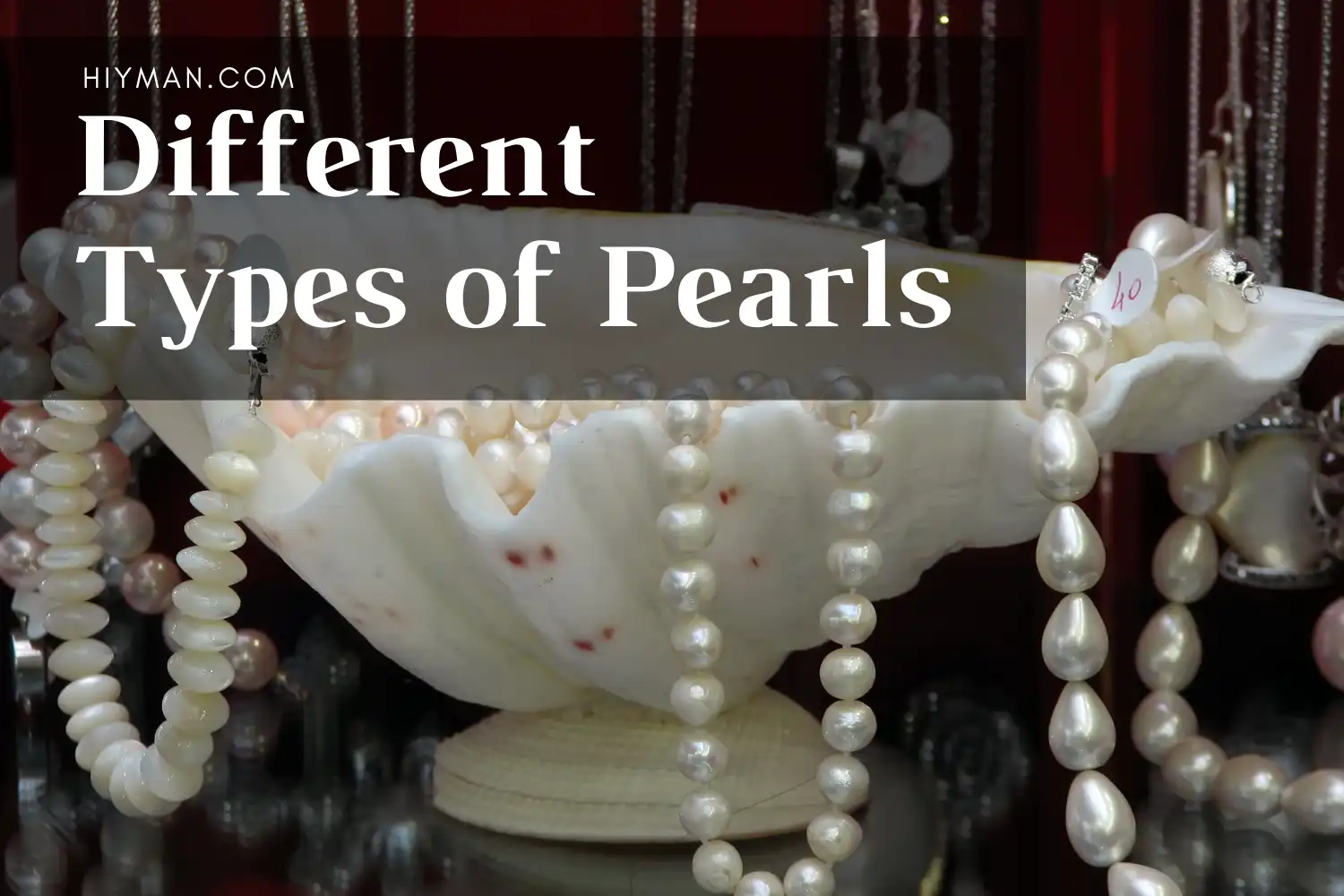 In most people's impression, pearls are white and round. But it's not the only kind. White pearl is the most common kind, in addition to artificial imitation pearl, the black pearl, South Sea pearl, cultured pearl, freshwater pearl, saltwater pearl, mustard pearl, and so on. There are many pearls of different sizes and luster. And pearls are not only fully round but also many ovals and other shapes.
Shop the best pearl necklace for men.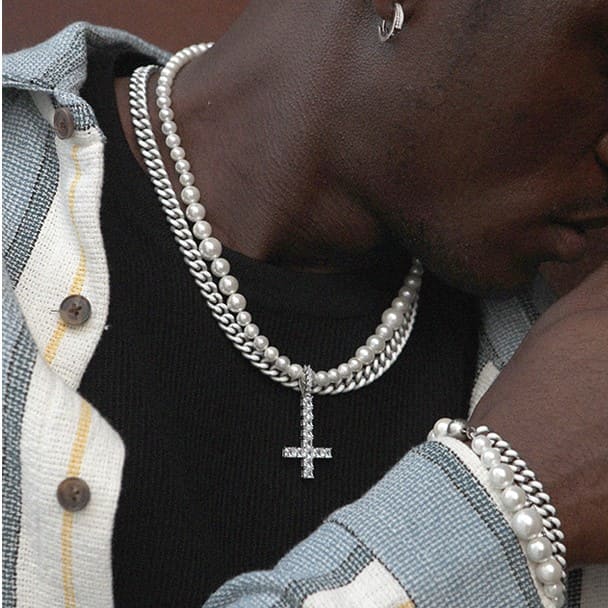 This pearl necklace is perfect for hip-hop guys. The combination of metal necklaces and pearls gives you a Cuban feel, and the inverted cross shape makes you look even more stylish. You can choose any side you like to wear. If you want to be hip-hop, you can wear this silver metal surface necklace.
This simple pearl necklace is a classic design, which is made of shell beads. Although it looks very monotonous but is not lack beauty. Each pearl is round and full, full of luster. This kind of pearl necklace will be perfect with T-shirt and jeans. And also, you can layer another necklace.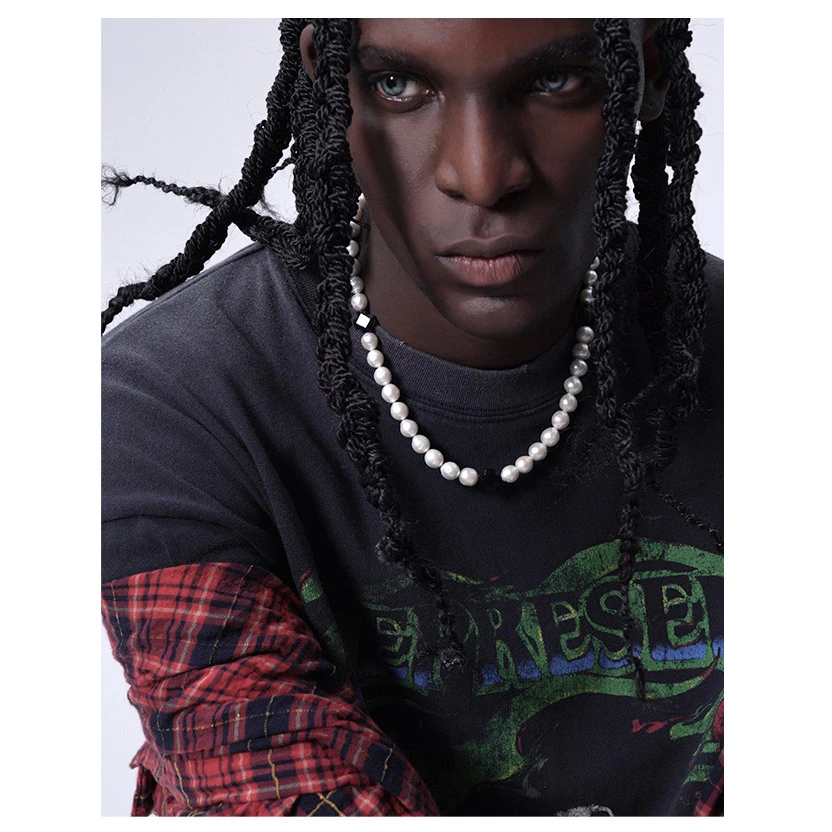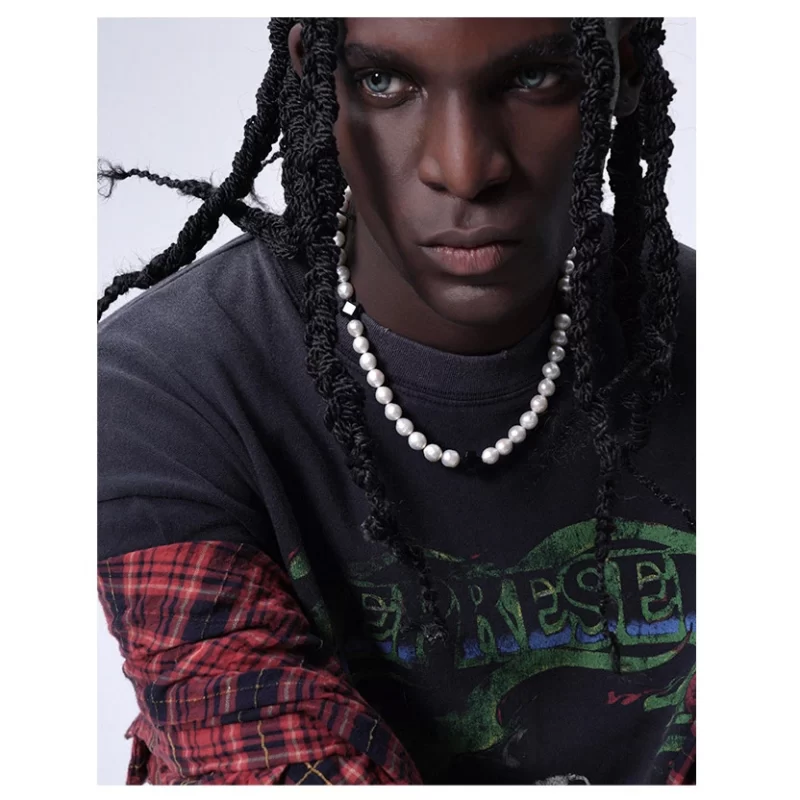 This pearl necklace is Baroque style, made of natural pearl and black onyx. This collocation is eye-catching. This pearl necklace looks simple but is one of the best necklaces in our store sales. Because it can be applied to all styles when you want to go with the hip-hop style. This pearl necklace will look unique with dreadlocks.
The next one I'm going to introduce is this ice bead full diamond Cuban necklace. There are silver and pink options, both of which are very shiny and dazzling. It's a rare pearl necklace, copper-plated Platinum + 5A Zircon. You can't go wrong with a leather jacket which is so cool. Trust me you'll stand out at a party with your friends.