As we all know, the pearl is a kind of precious stone, which is the same as diamond and gold as the necessary jewelry box. There are also pearl necklaces for men. Pearls have different visual effects and aesthetic feelings on them. Before that, my friend, I think it's necessary for you to know how to wear pearls properly.
How to Wear Pearl Necklaces for Men?
Pearl necklaces for men are difficult to wear and choose from, especially when you choose clothes in the wardrobe. So let's take a look at how to match them.
When you hear the word pearl necklace, what comes to mind is a classic pearl necklace. However, pearl necklaces come in different colors, lengths, and sizes. And it depends on your choice.
Cleaning the pearls with a soft brush before wearing them is the best condition they can keep. This luster of the pearl will make you look more energetic.
Here I have to say that when you don't wear it, remember to keep it properly. Keep it in a cool place and keep it dry.
Hopefully, you now know that pearls are not just for formal occasions. You can wear them during work or any other.
Where to Buy Pearl Necklaces for Men?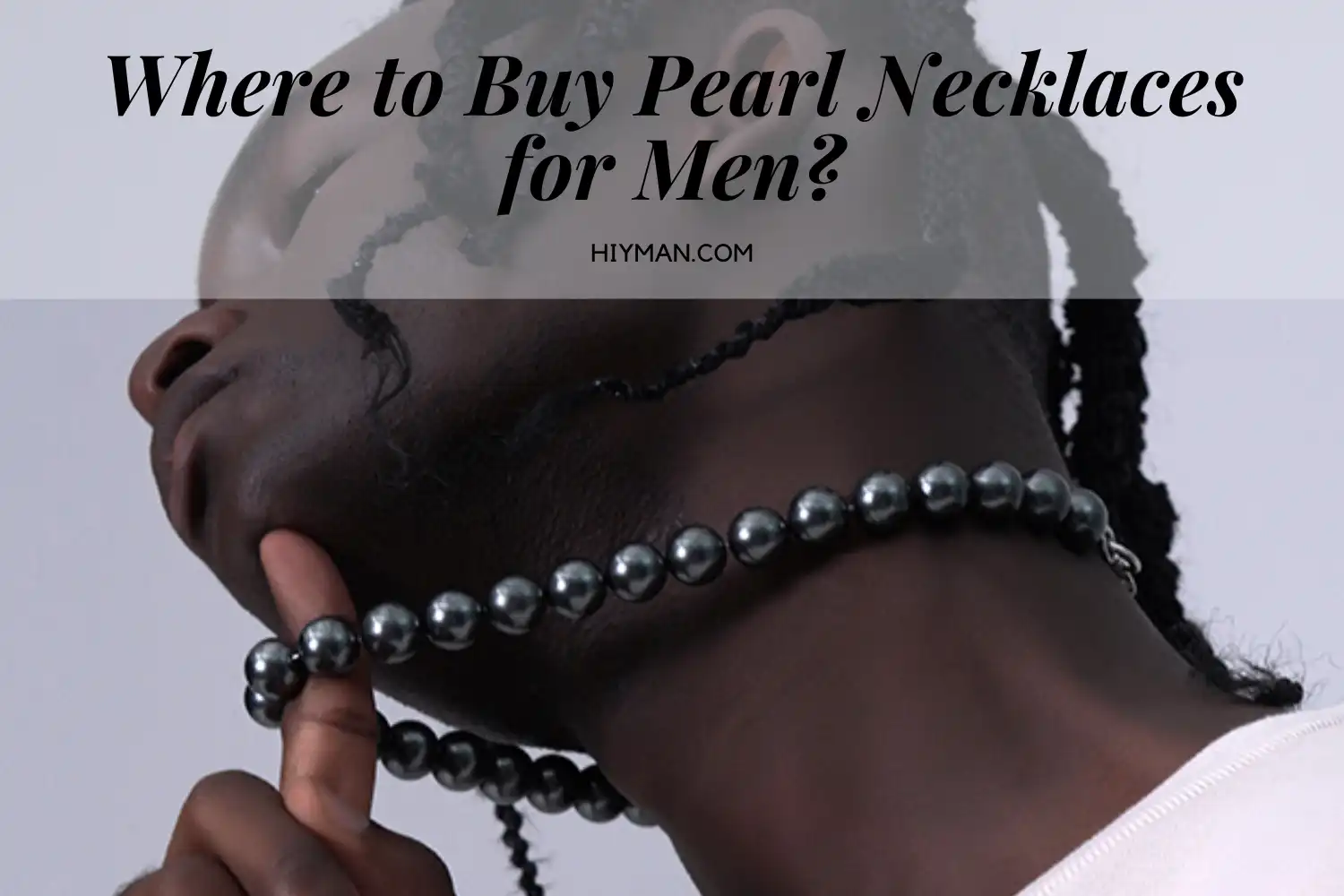 Deciding on which type of pearl necklaces for men to buy can be a tough decision.
Before buying, it is worth considering the type you want. There are many different designs, each with its details, workmanship, and finish. From chunky necklaces to more refined, detailed pieces —— It is useful to consider what look you want to pursue and how it works with your existing wardrobe.
They also vary depending on brand or business. If you are not sure where to start, you can narrow the selection by outlining the budget and starting the elimination process from there. Consider if you want something cheaper, or if you prefer to invest in a piece that can last for years.
HIYMAN's pearl necklace for men can meet all your needs. We have cheap imitation pearl jewelry, as well as high-priced but high-quality freshwater pearl jewelry and so on.
Shop Men's Pearl Necklace at HIYMAN
HIYMAN has all kinds of pearl necklaces for men. Everyone should enjoy fashion and styling, and we pride ourselves on creating modern designs with pearls that exude tradition and history.
Gold Plated Ball Pearl Necklace
For men looking to follow the bold look of Harry Styles's iconic look, we recommend a classic pearl necklace that is, while seemingly simple, a timeless piece that will be popular in the years to come. This includes our White Pearls Lyra necklaces-if you prefer extra gold and silver details, our Golden Silver Lyra necklace.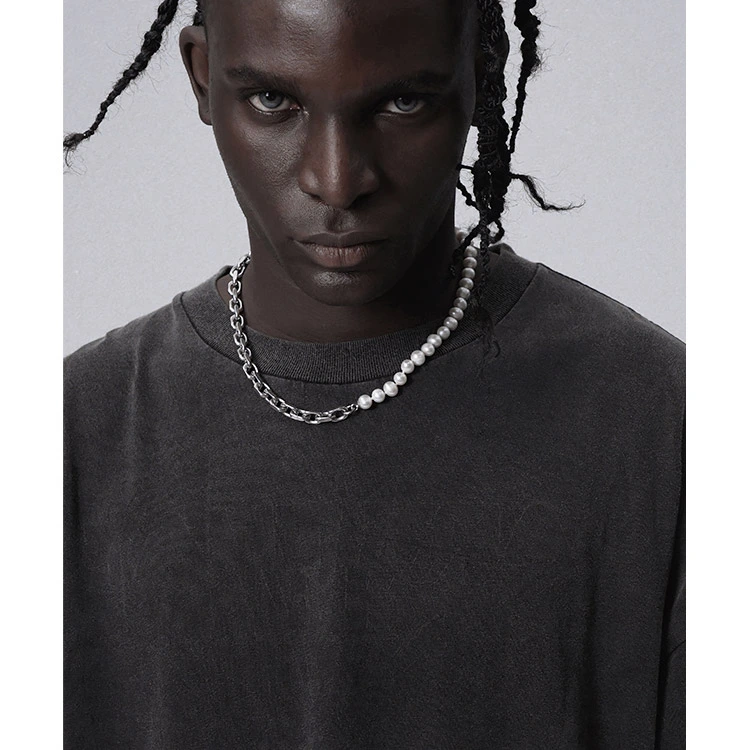 Pearls Necklace with Chain
But, if you prefer more masculine or neutral accessories that are not as sophisticated as some of our more classic pieces. Then we recommend using a steel necklace. The radical and avant-garde —— collection reinforces the ultimate aesthetic, in sharp contrast to a more stylish shirt or jacket pairing.
We have years of experience designing and creating products able to highlight and imitate the beauty of pearls.
Buying pearls for men should be a fun event and we strive to provide the best experience possible. Whether you are looking for pearl bracelets, pearl rings, long necklaces or simple beaded necklaces-we can help! To browse through the series, please click here.